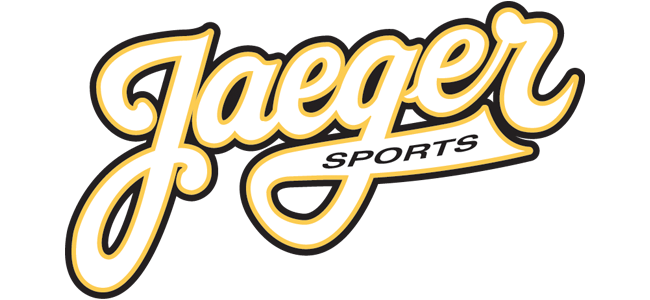 Thrive on Throwing 2
---
Elite Baseball Performance is proud to offer the online version of Jaeger Sports' Thrive on Throwing 2 program.
Thrive On Throwing 2 will take you through Jaeger Sports' systematic Arm Care and Long Toss Throwing Program that has been at the core of their training program for over 20 years. Based on three major principles — Arm Care, Long Toss and Throwing Mechanics — Thrive On Throwing 2 is a proven system that has helped players maximize the health, strength, endurance and recovery period of their arms.
Featuring a detailed explanation and demonstration of The Jaeger Arm Care Program and Long Toss Throwing Program, this online program teaches you how to thoroughly warm up your arm and safely prepare it to throw, and culminates with their signature long toss throwing program — a throwing routine that is at the core of developing arm conditioning, arm strength, athleticism, feel, mechanical connection and mental focus.
The online program features appearances by 2002 Cy Young Award Winner Barry Zito, UCLA Baseball Coach John Savage, 2011 Golden Spikes Award Winner Trevor Bauer, Peak Performance Trainer Dr. Marcus Elliott and Jaeger Sports' own Jim Vatcher and China McCarney.
Jaeger Sports has worked with hundreds of professional and amateur players nationwide, including 2002 Cy Young Award Winner Barry Zito, and Major League Baseball All-Stars Dan Haren and Andrew Bailey. Jaeger Sports has also consulted with a number of Major League Organizations including the Texas Rangers and several high school and college programs including 2004 National Champions, Cal State University Fullerton, 2009 National Champions, Fresno State, 2012 National Champions, University of Arizona and 2013 National Champions UCLA Bruins.
The health, strength and longevity of your arm is your lifeline as a baseball or softball player — it's just that simple. But the arm must be developed like any other part of your game through dedicated work and preparation — by being proactive, instead of reactive. Thrive On Throwing 2 was created with this in mind, and is a must see video for anyone who is serious about having a long and healthy playing career.
Bonus Softball Throwing Program: Dedicated to softball players featuring Monica Abbott, the 2007 College Player of the Year and 2008 Olympian. Though the entire video is applicable for softball players, this section will specifically address our throwing program for softball pitchers.

Bonus J-Band Instructions: We'll also provide everything you need to know to start putting your J-bands to use, including set up information, exercise demonstrations, and a downloadable exercise sheet.
Your Instructor(s)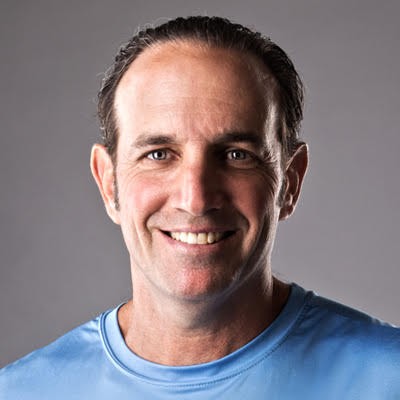 Alan founded Jaeger Sports on the principle that athletes need to develop both their physical and mental skills in order to be successful in game situations. As a result, Alan wrote the Mental Training Book, "Getting Focused, Staying Focused". Along with his partner Jim Vatcher, Jaeger Sports then created the DVD "Thrive On Throwing 2", which takes players through Jaeger Sports' signature J-Band and Long Toss Throwing Program, and the "Year Round Throwing Manual", which is a guide to help players best "navigate" the four major periods or "seasons" (Off-Season, In-Season, Summer, Rest) throughout the year.
Course Curriculum
BONUS Section on Softball
Available in days
days after you enroll
BONUS Section on J-Bands
Available in days
days after you enroll
What Do People Have to Say About the Jaeger Sports Programs?
---
---
"The J-Band is a great tool for building and maintaining arm strength through the duration of a long season. I have been using the J-Band for the past three seasons, and have noticed a significant difference in my velocity and arm strength. I also notice the difference going in to the later months of a season, as my velocity has not dropped from the beginning of the season."
Clayton Kershaw
, Pitcher, Los Angeles Dodgers, 2011,2013, 2014 Cy Young Award Winner, and 2014 MVP Award Winner
---
"The Hamels Foundation is excited to partner up with Jaeger Sports and their Arm Strength and Conditioning Program. Health, Strength, Endurance and Recovery Period are a priority to any players arm and that's why we've made the J-Band Program an integral part of our Pitching Camps.
Cole Hamels
, Philadelphia Phillies, 2008 World Series MVP, Hamels Foundation PItching Camps
---
"We would go out to Pierce Junior College and long toss and just have a good throw - I still do that in between starts and even before I start. I've taken this program and molded it into my own and still use it to this day."
Dan Haren
, Pitcher, Florida Marlins, All Star, 2007-2009
---
When I realized that I left my J-Bands in Tampa Bay I immediately had another pair shipped to me overnight in Colorado -- that's how much I value my J-Bands and how important they are to the health, strength and endurance of my arm.
Matt Garza
, Pitcher, Milwaukee Brewers, 2008 ALCS MVP
---
"Jaeger Sports has a passion for keeping arms healthy"
Jon Daniels
, General Manager, Texas Rangers
---
"Jaeger Sports has shaped the foundation of our pitching philosophy here at Vanderbilt with J-Band work and Long Toss principles. These 2 areas are implemented into each individual's routine and the pitchers are passionate about both. Because of this I believe these 2 areas are crucial to the individual development of each pitcher"
Scott Brown
, Pitching Coach, Vanderbilt University, 2014 National Champions
---
"With over 20 years of experience of coaching pitchers at the collegiate level, I have used different programs throughout the years. But for the past two years, we have used the Jaeger Bands and Long Toss Throwing Program on a daily basis. This program allows our pitchers to stay "healthy", improve their individual development and build confidence. People ask all the time, "how and why can your pitchers throw every day", and our response is because "WE CAN". Part of our pitching success over the past years is a direct correlation with this system."
Butch Thompson
, Head Coach, Auburn Baseball
---
"I feel strongly about the Jaeger Sports' Long Toss Long Throwing Program -- nothing prepares a thrower for the exact loads of baseball except throwing maximally, and nothing provides the high level feedback of a well-constructed long toss program. I believe Jaeger Sports has spent as much focused time designing and observing athletes' long toss program as anyone in baseball and at P3 we consider them a definitive 'hands-on'expert."
Marcus Elliott, MD
, Director, P3 Applied Sports Science, Director of Sports Science and Performance, Seattle Mariners
---
"J-Bands are the foundation of our throwing program and allow us to prepare for and play long toss without limitations. The significance of them and their development of our players cannot be overstated. They are THE tool that is necessary to prepare for all arm related activities. I can only imagine the impact they have across all sports."
Nate Yeskie
, Pitching Coach, Oregon State University, National Champions 2006 and 200
---
"Jaeger Sports and the J Bands have always been a big part of our program. Their insight on how to prepare an arm and how to maintain an arm is exceptional. All of our pitchers follow the band program daily and it has really helped our pitcher's performance."
John Savage
, Head Coach, UCLA Baseball, 2013 National Champions
---
"It was very easy for me to become a fan of the Jaeger Sports' throwing program. In my mind, the most appealing feature of the program is that it allows the player to be intuitive with his arm and throwing - a lost art in today's game. The program gives the thrower the ability to measure his progress day to day, week to week, and season to season - what more could you ask for in a throwing program?"
Derek Johnson, Pitching Coach, Milwaukee Brewers
Frequently Asked Questions
When does the program start and finish?
After purchase, you will gain immediate access to the program! It is a completely self-paced online program - you decide when you start and when you finish.
How long do I have access to the program?
After enrolling, you have unlimited access to this program for as long as you like - across any and all devices you own.
Want to Learn the Complete Jaeger System?
Get the complete Jaeger System, featuring all 3 fully-online products, Thrive on Throwing 2, The Year Round Throwing Manual, and The Mental Game Manual, and save 10% on the bundle!
--> Click Here to Purchase the Whole Jaeger System <--
---
Get Instant Access to Thrive on Throwing 2 for Only
$29